East Coker 0.2 (Book, OSR Projects, 2023)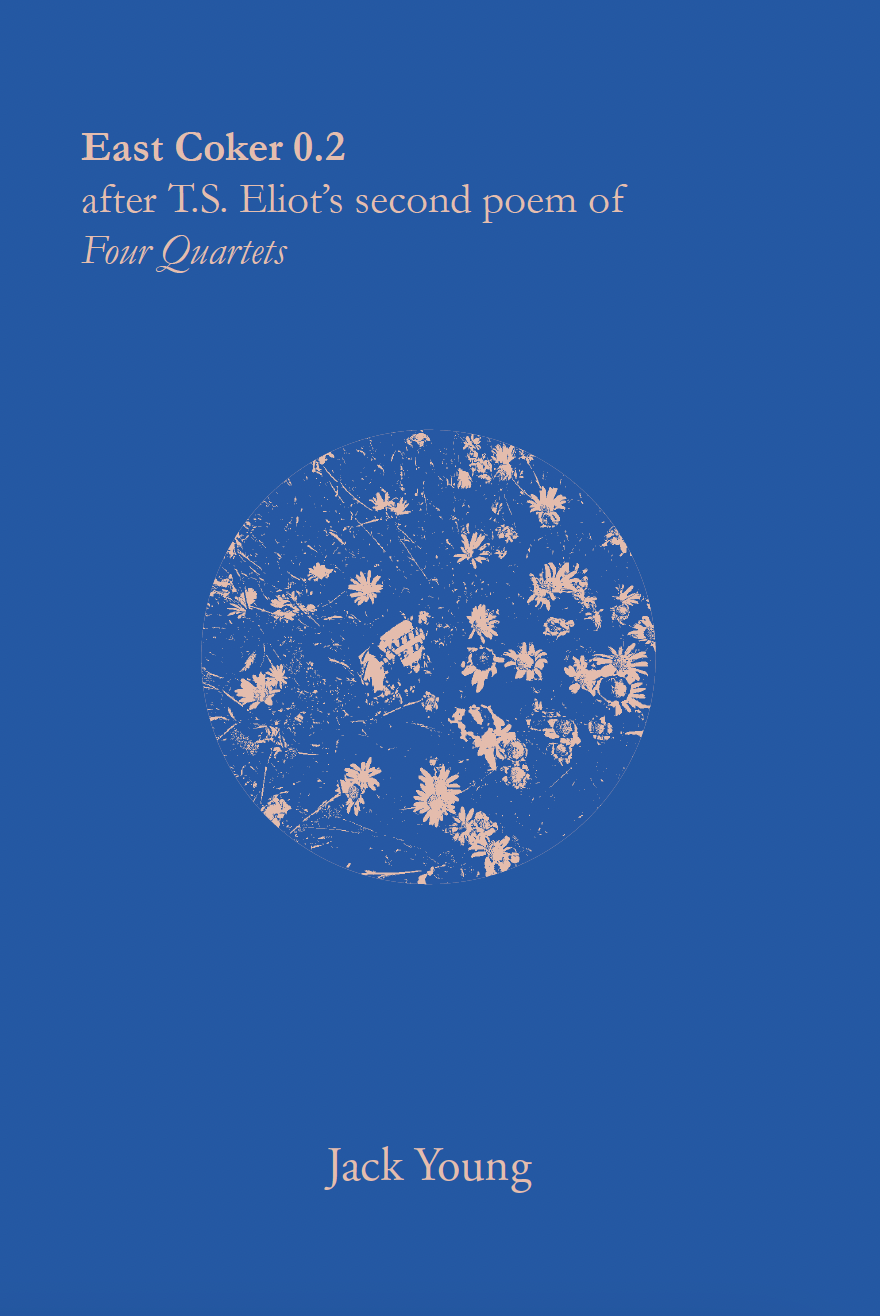 The extended poem — East Coker 0.2 — after the second poem of T.S. Eliot's Four Quartets, was part of a commission with Od Arts Festival 2023.

East Coker 0.2 is an experiment in disturbance: of the legacy of T.S. Eliot in East Coker, of Eliots pastoral gaze in the famed second poem from his Four Quartets, a disturbance of archive and memory and the stories we have been told of England. It contains things glossed over in official histories of the Eliots in Coker, such as Andrew Eliot's role as juror in the Salem witch trials, and key role in the emerging colonial administration of the 17th century.

East Coker 0.2 is interested in the slippages in Eliot, especially beneath the pristine surface of the four quartets, his body terror, his fear of sex, and in the poem these sections are held in the tension of the margins with personal explorations of East Coker, where Eliot's ashes are buried.

You can find out more information and purchase your copy here.
[inside preview below, design: Chantell Henocq]